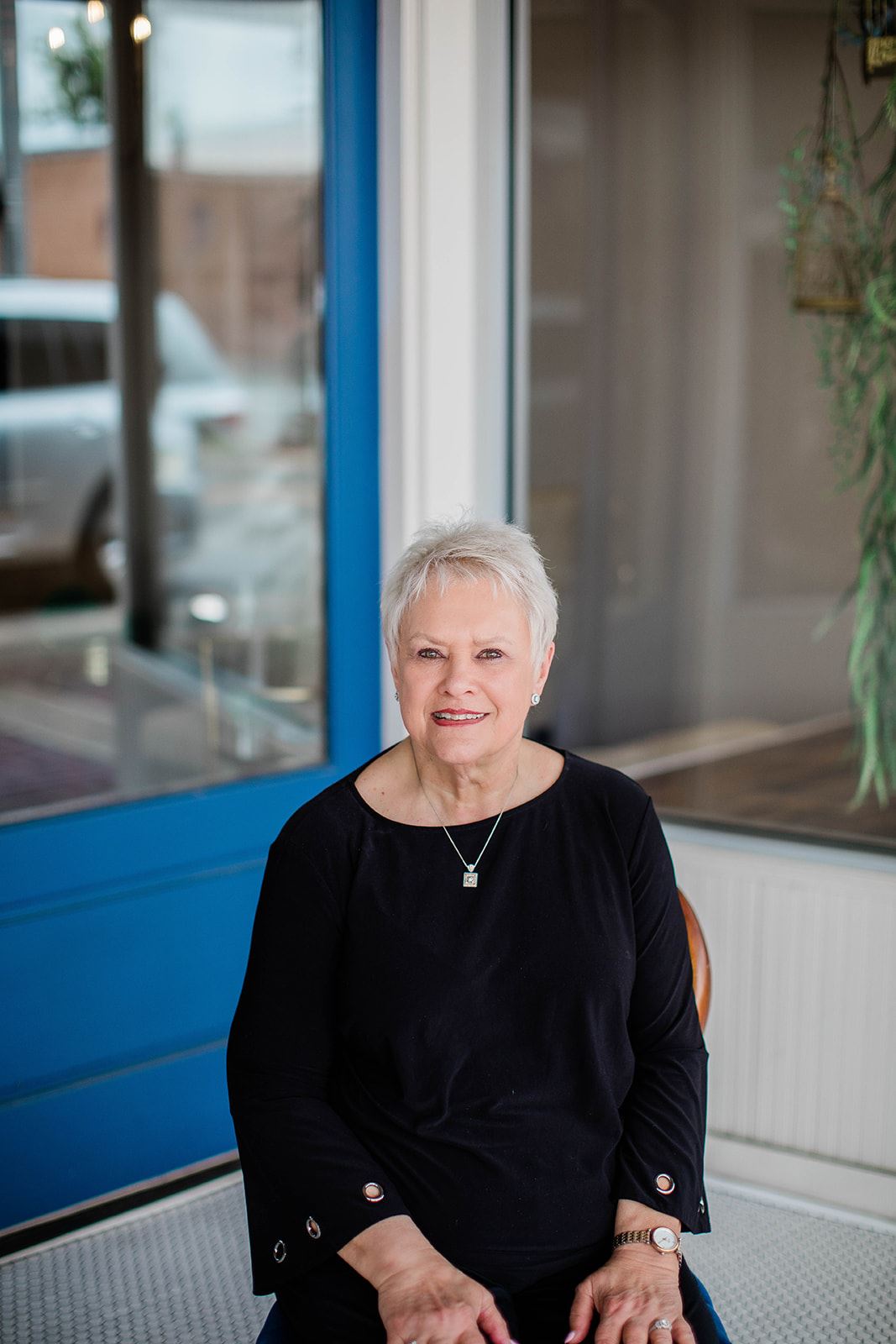 Sarah, Store owner
Have you ever just known you would be good at something, that you could really be good at a job? That's the way I felt when I walked into The Something Blue Shoppe, and learned it was for sale. I knew immediately that I wanted to buy the 20 year old business. I knew I would love working with brides and all things to do with brides. That was over 30 years ago, and I've enjoyed every minute I've owned this store. The relationships made with our customers, their families, our amazing staff, and the wonderful designers I have the privilege of knowing has been a true blessing.
Being the mother of 3 daughters, I knew the importance of giving brides a quality product, at a fair price and treating them with the respect that every customer deserves. That was and has always been my goal. I want every bride who walks in our door to be treated as I would want my daughters treated.
Over the years, the bridal industry has undergone numerous changes. Styles changes, fabrics change and wedding ideas change, but brides still have a common goal. That is to find the perfect gown to wear when they marry the love of their life. I want brides to know they can trust us to protect and cherish that dream and all it entails, just as much as she does.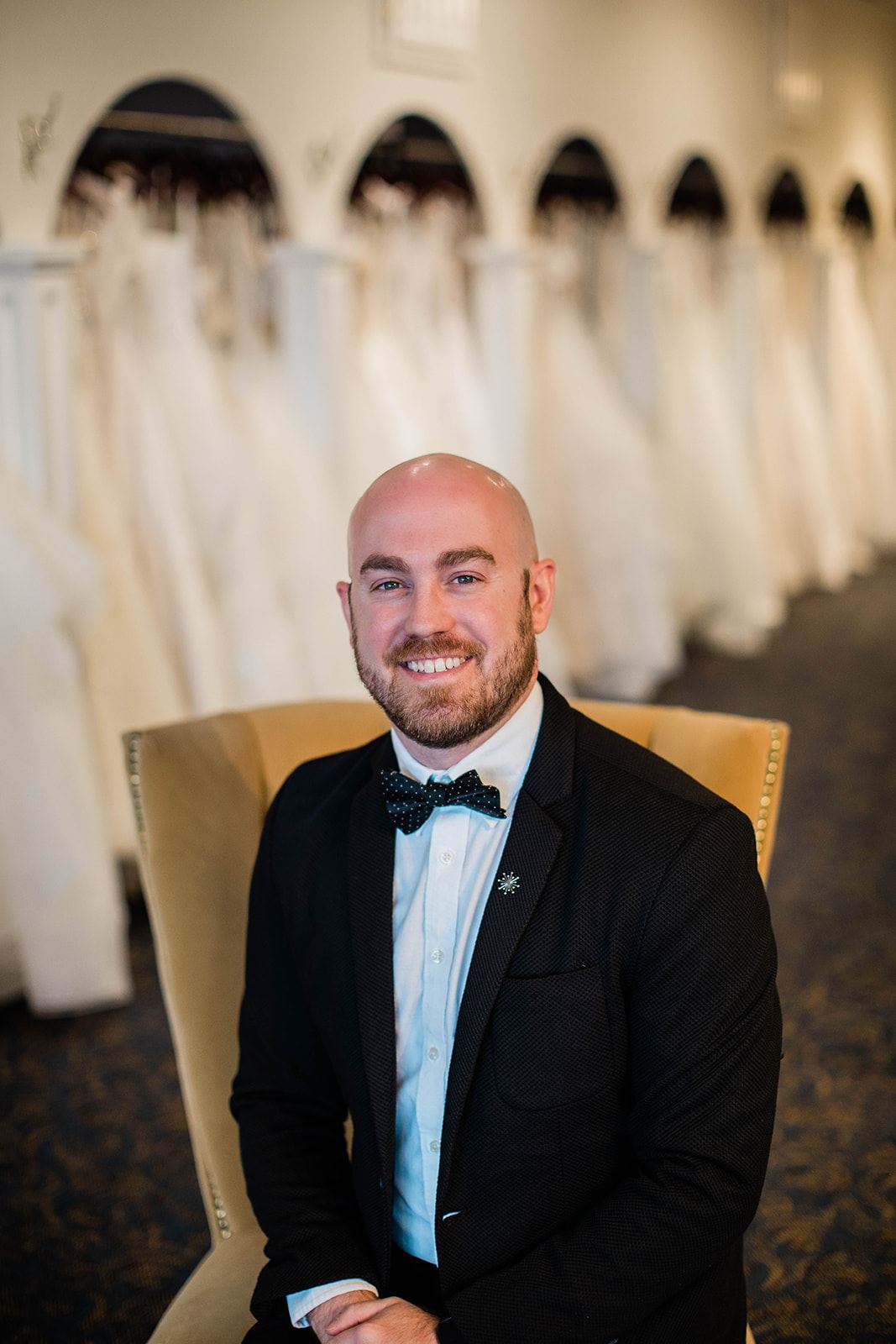 TJ, Manager
Being the manager of a bridal store was not what I thought my career would be, but once I stepped into Bridal, I knew my career path was forever altered. For 7 years I have had the pleasure to lead and grow what I consider to be one of the leading bridal and prom teams in the industry. I really enjoy going to see the new creations from the leading bridal and prom designers and manufacturers and choosing what gowns we will offer our brides and prom guest in The Something Blue Shoppe. The most fulfilling part of my job is seeing a bride fall in love with a gown that I handpicked for our store. When she says "yes", I feel pride that I've played a part in making her dream wedding one step closer to reality.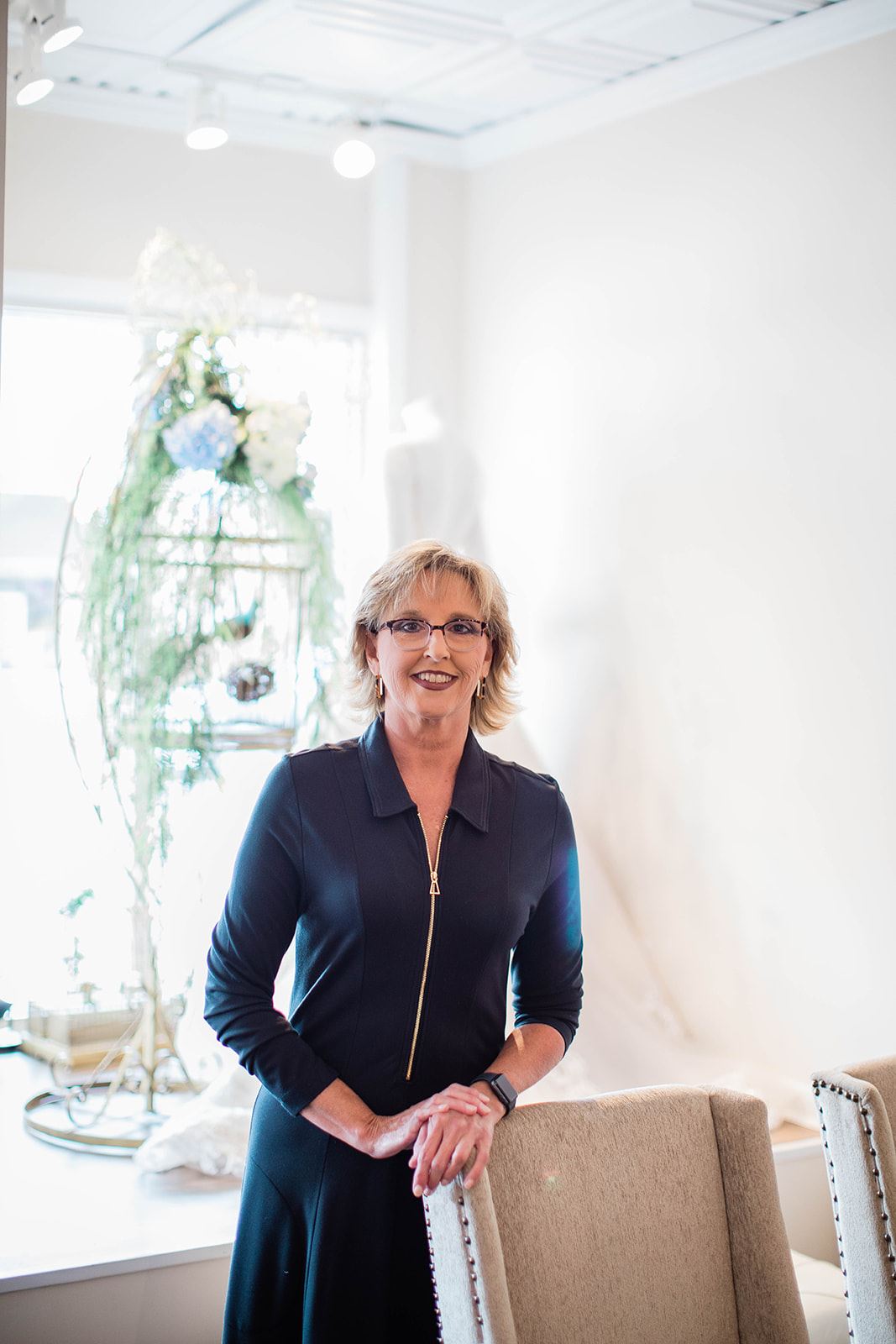 Melanie, Office Manager
I am the office manager of The Something Blue Shoppe. While working at the shop I have also been the prom store manager as well as a bridal consultant. The most exciting thing about working here is that I have been able to see our customers transition from little girl pageant participants, to high school prom attendees and then on to be brides! Outside of work I am the mother of two and grandmother of five. I love to spend time with my family and I also love to watch college sports.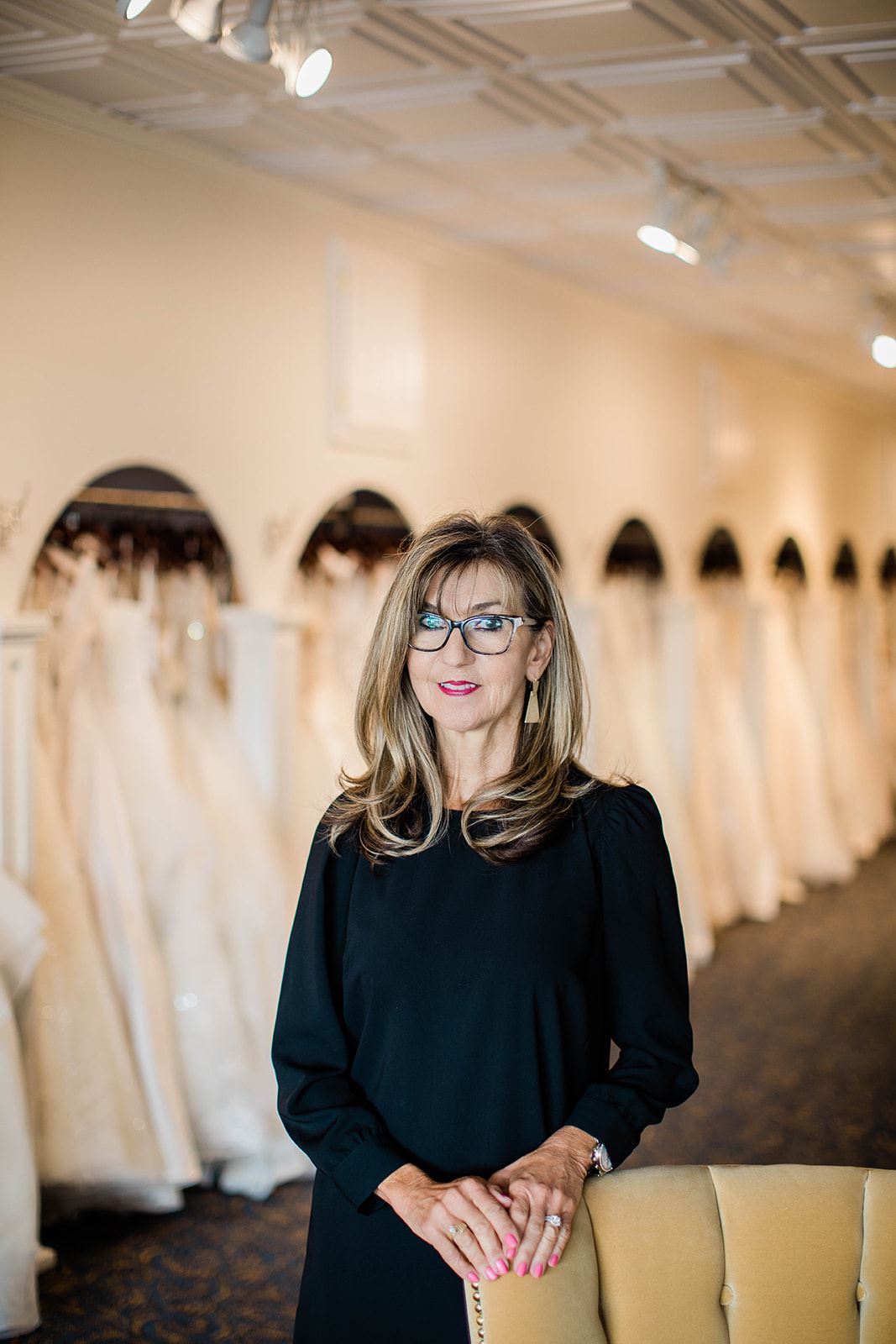 Bonnie, Something Blue Too manager, Prom Store
Wonderful staff and great customers is why I especially love Something Blue Too. I have a special place in my heart for Prom and Pageant girls. I started in Bridal and when I made the move to Prom and Pageant is when I really found my niche.
I'm married to Doug and we have a son and a daughter who both chose well when they married. We love and enjoy our 4 grandchildren, and our favorites thing to do is have them for a sleep over.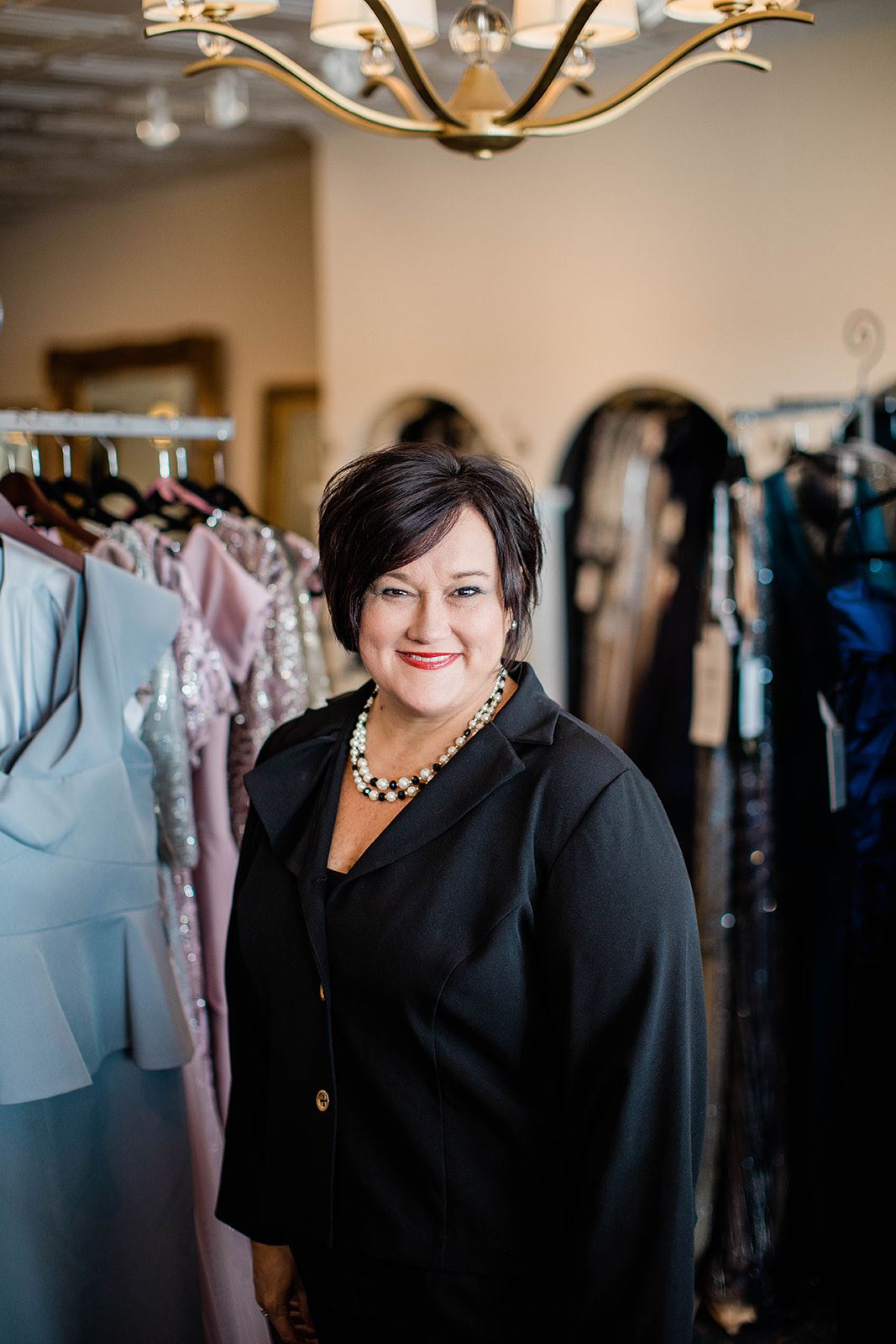 Vicki, Social Occasion Consultant
I am delighted to work at The Something Blue Shoppe. Helping customers in the social occasion department is such a fun experience. It's so important for me to make the bridal party feel beautiful in what they choose to wear for the wedding. Their dresses must compliment the bride as well as themselves.
Outside of work I enjoy spending my spare time working on floral design, gardening and antique shopping with my husband.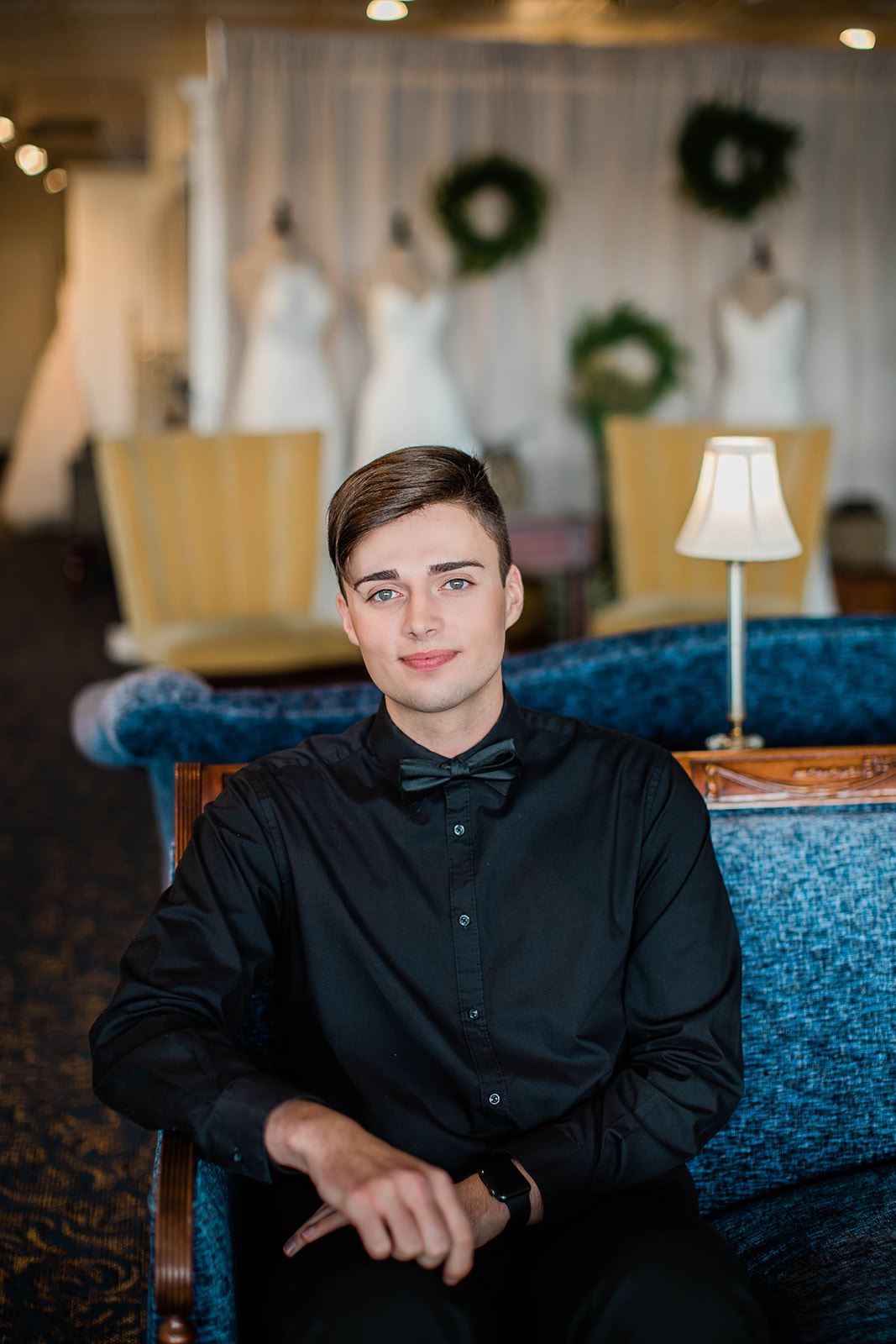 Blake, Bridal Consultant
I'm a Hartselle native and love my hometown. I love helping our brides find everything they need to be wedding day ready! I have always been told I have an artistic eye for design and creativity, and I think this transpires nicely to helping brides find the perfect style for their special day. That's why I love working as a bridal consultant at The Something Blue Shoppe.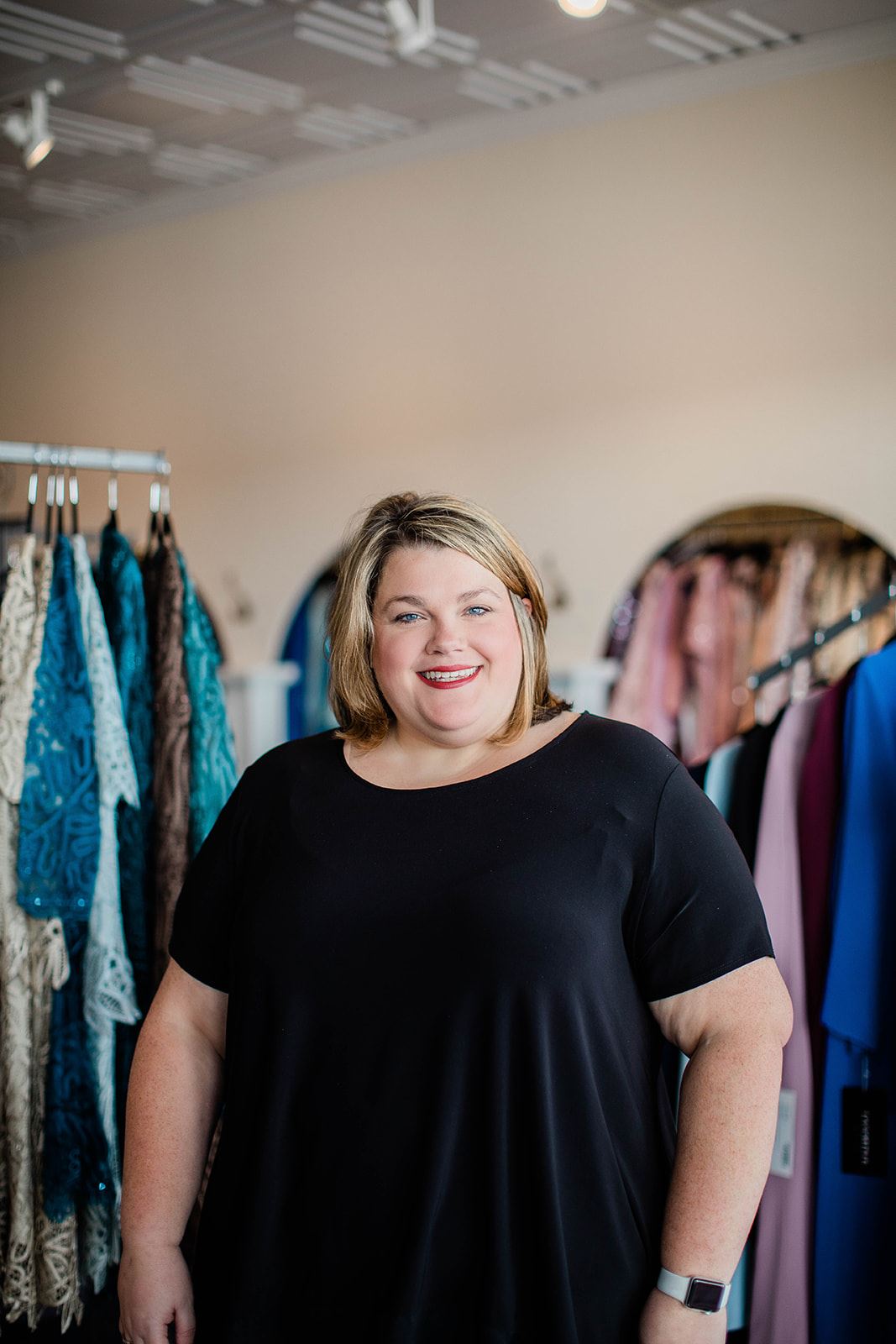 Susie, Social Occasions/Bridesmaid Manager
I love helping a mother or grandmother find the perfect dress for her child's Big Day. Gala's, parties and other social events are fun because finding the perfect dress is like playing dress up with a friend. I'm married to Nathan, and we have two sons, Logan and Emerson. Outside of work, I enjoy spending time with friends and family, traveling, and singing.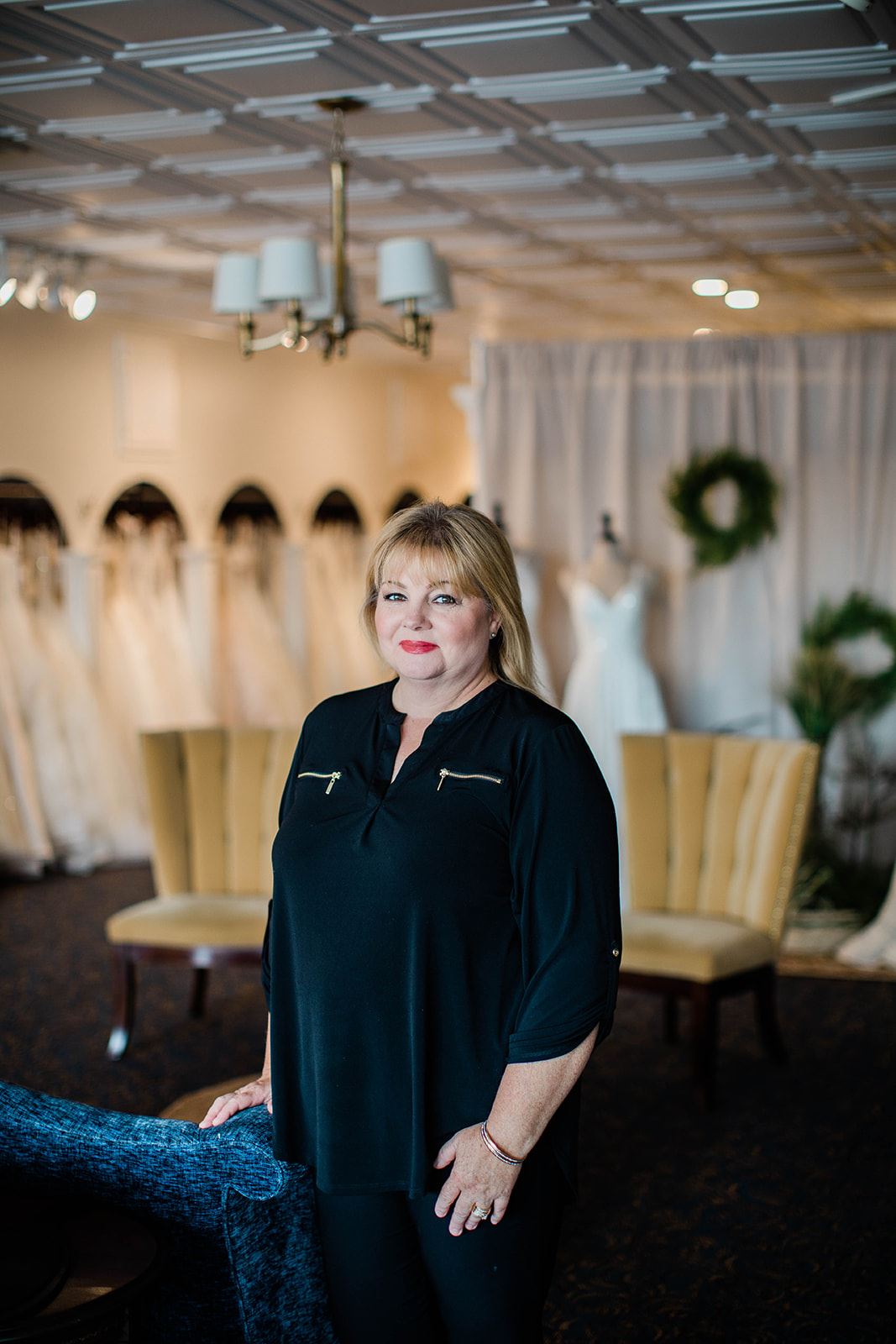 Melissa, Bridal Consultant
I really enjoy being a bridal consultant at The Something Blue Shoppe. I'm a typical country girl from Blount County AL and the mother of 2 wonderful children. Working with brides is very rewarding and makes me happy. Aside from being a Bridal Consultant, I am also a member of The Diamond Council of America.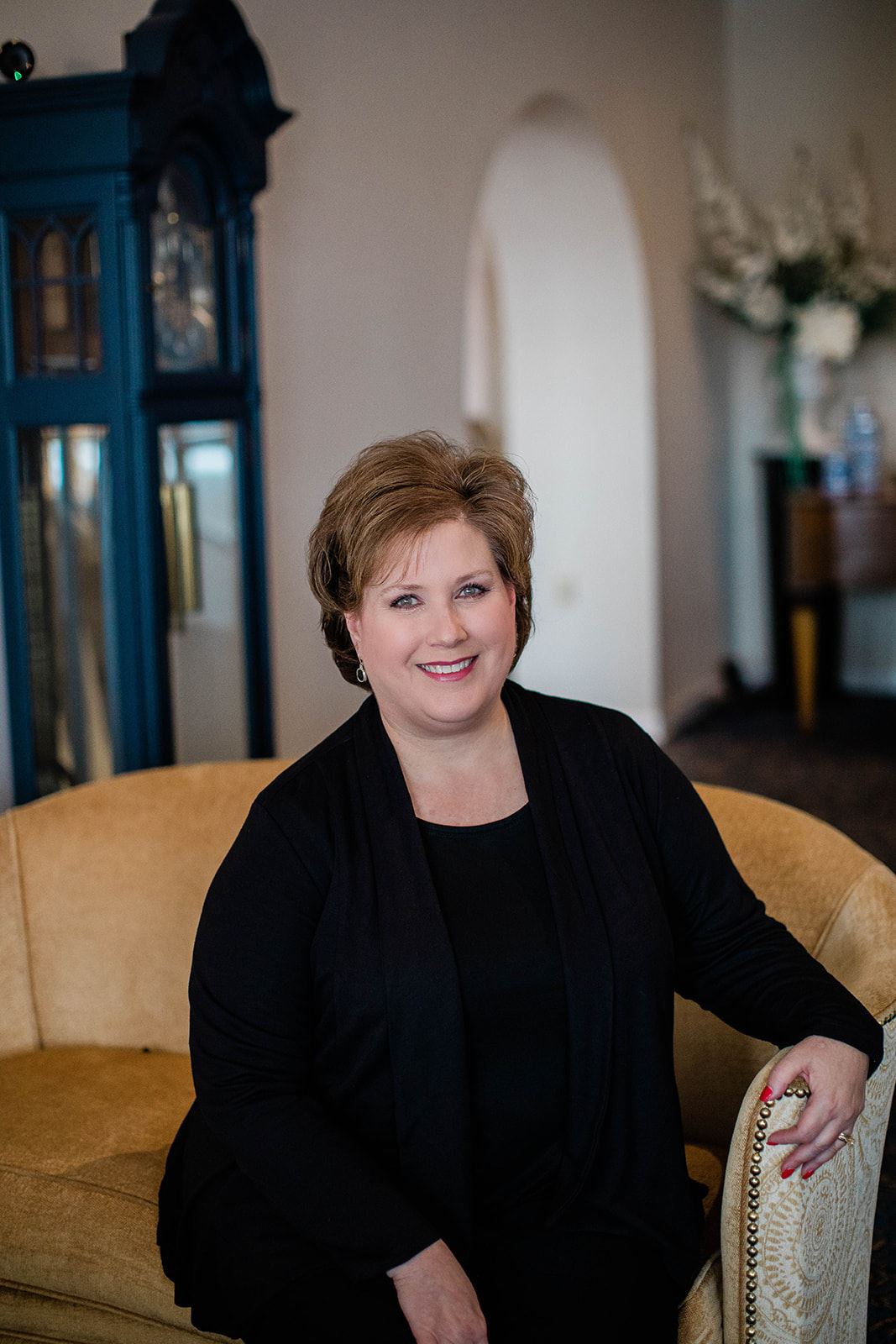 Paige, Bridal Consultant
I have been a Bridal Consultant at The Something Blue Shoppe for 6 years. I love my brides and seeing the look on the bride's face when they find "the one" makes this the happiest, most rewarding job I have ever had.
I am a graduate from The University of Alabama Huntsville. I've been married for 28 years and have one daughter, a terrific son-in-law and four rescue grand dogs whom I refer to as "the hobos". I love to come to work but when I'm not here, you can find me at home reading, binge watching TV or just relaxing.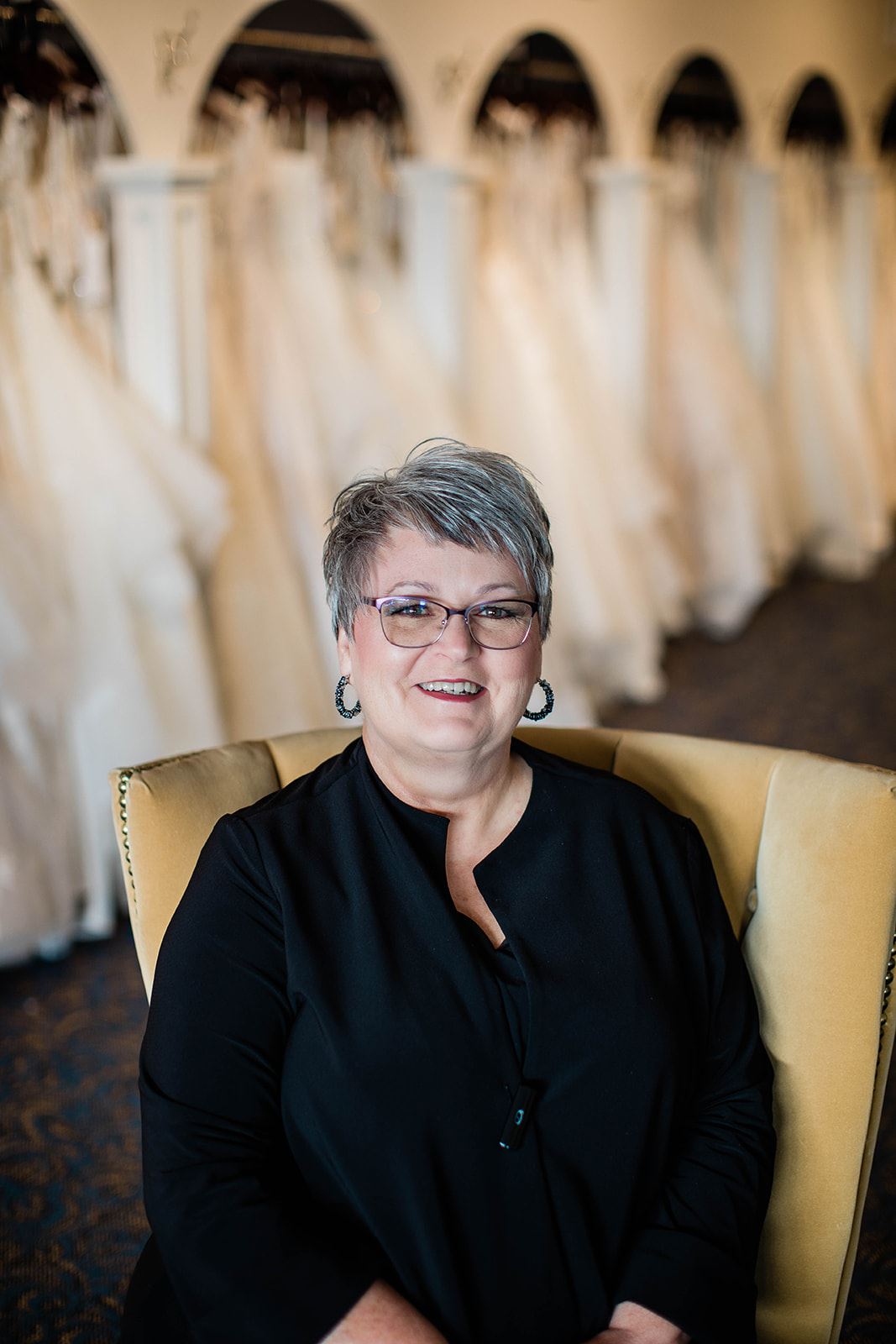 Suzanne, Bridal Consultant
Married to my sweetheart Robert for 38 years, I'm the mother of an adult daughter, grand mom to 2 fur babies, and have worked at The Something Blue Shoppe for 19 years.
I love my job and my brides. There's a look that comes onto a woman's face when she puts on that special gown that's just different than any other. I really pride myself on seeing that special gleam in her eye and being the 1st to know "she's found the one".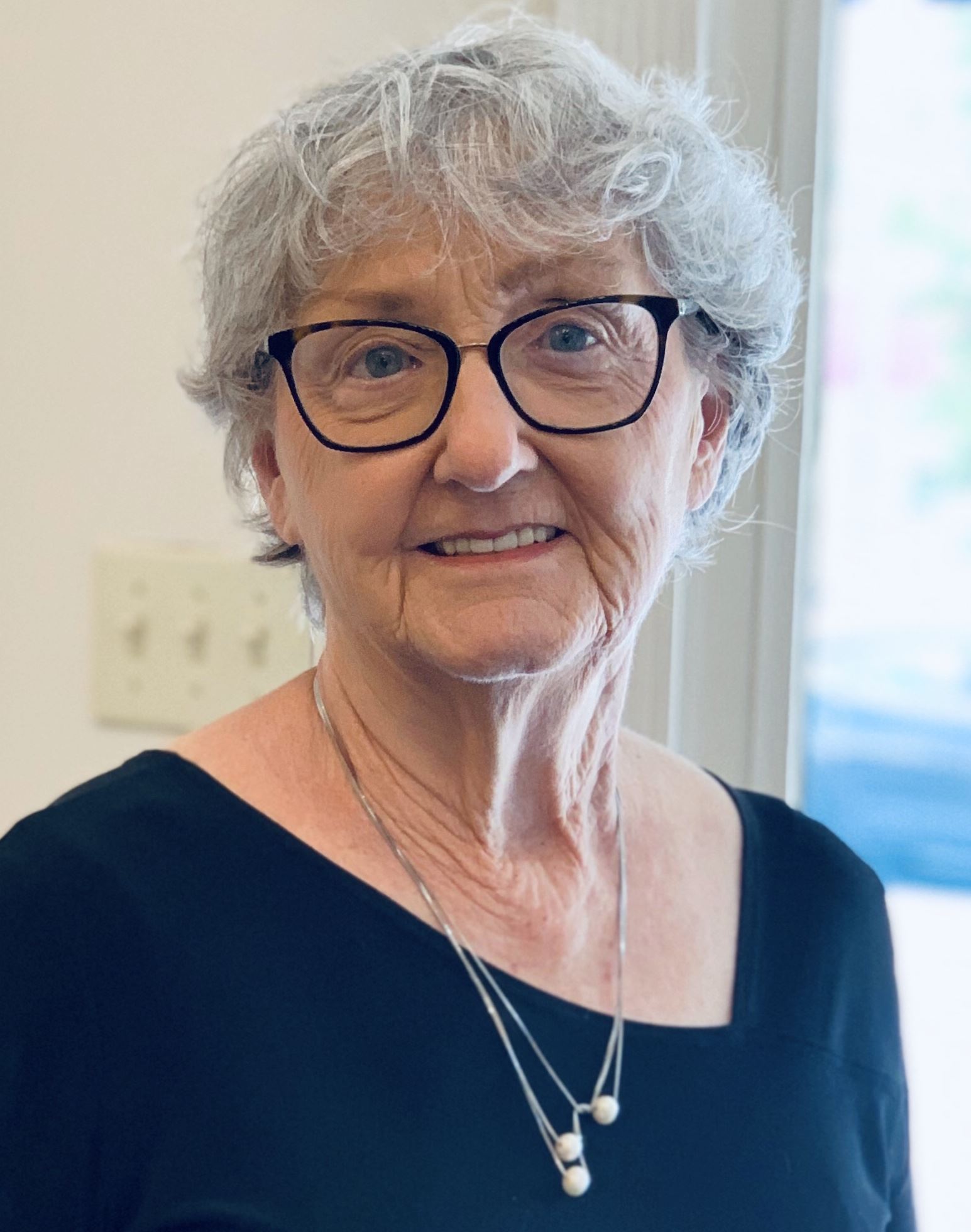 Mary, Store Assistant
Mary has worked at The Something Blue Shoppe, part time, for well over 30 years. She's played a huge role in helping The Something Blue Shoppe become what it is today. Mary does a bit of any and everything that needs to be done in the daily life of the store. She picks up the slack and does those things that seem to be put on hold until "Mary's day". Working with Mary, all her co-workers agree, is a treat. She's beautiful, skilled, funny, loves people almost as much as she loves dogs, and is very much loved in return.